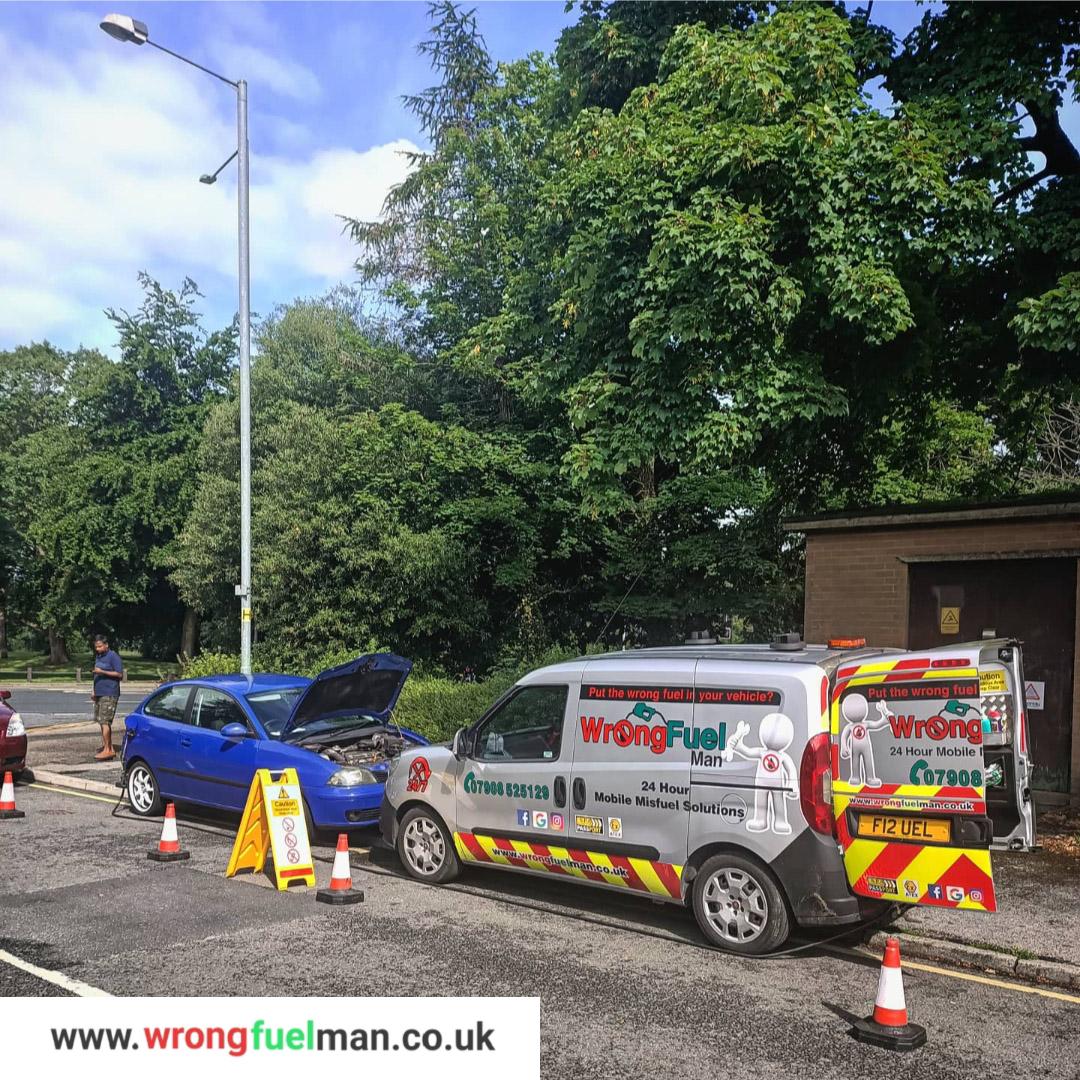 691

views

By wrongfuel-man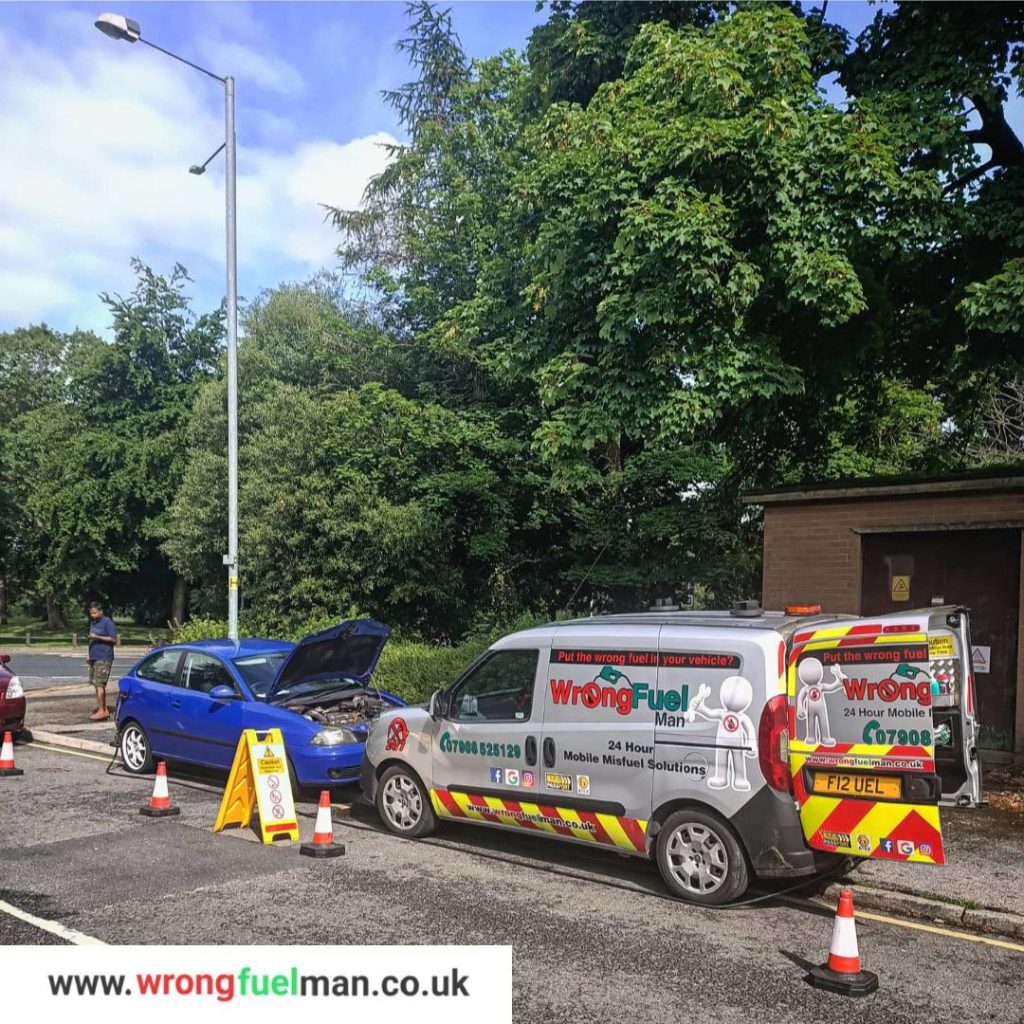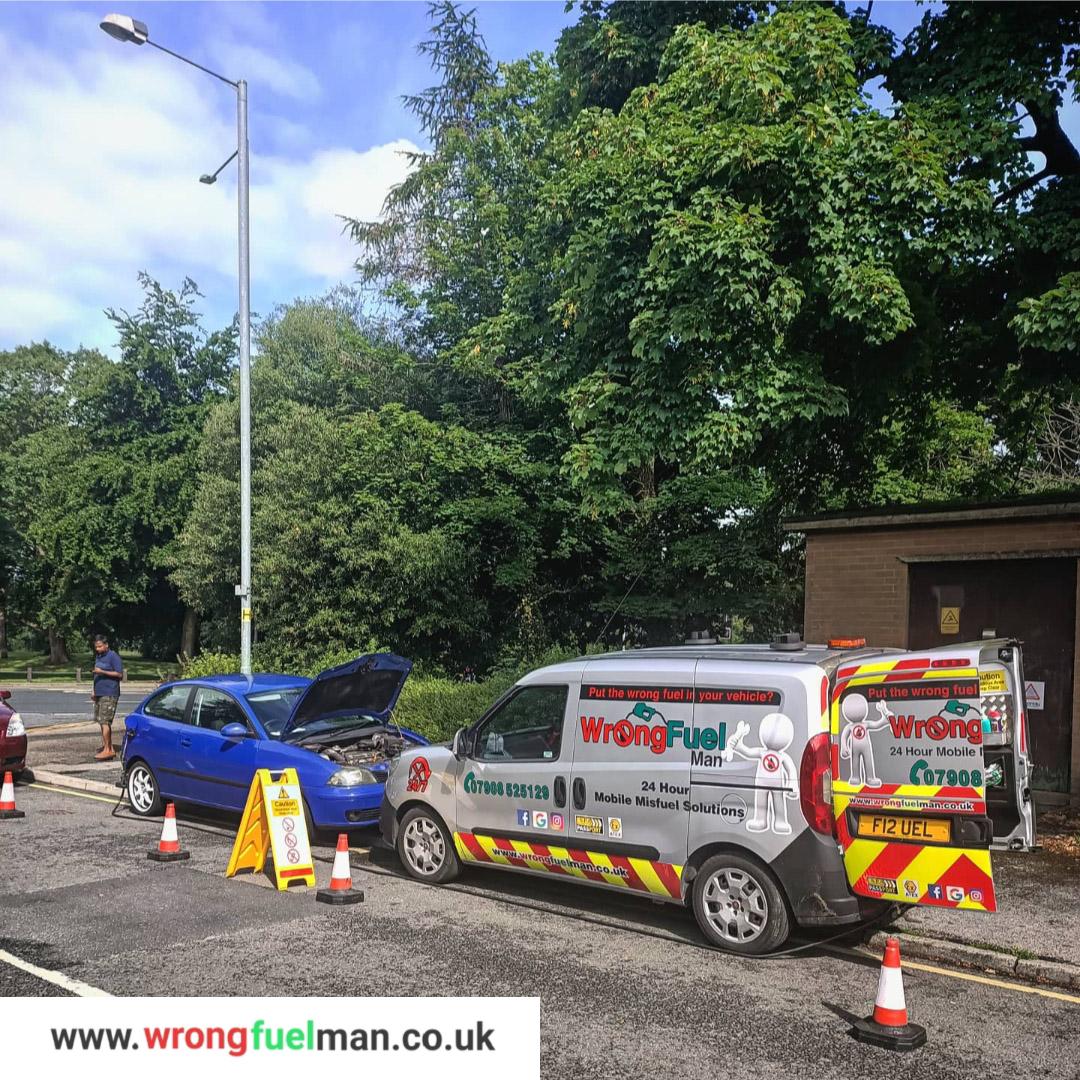 Seat Ibiza TDI engine failure due petrol misfuel on busy road in Preston City Lancashire.
The driver of this SEAT IBIZA turbo diesel came to an abrupt stop at traffic lights on a busy Preston cross roads shortly after fueling the car.
Passer's by stopped to help push the vehicle clear of the crossing after the engine failed to restart.
The driver wasn't sure of the reasons as to why the engine had cut out until further investigation was carried out by her partner who arrived on scene shortly afterwards.
After multiple attempts to start the engine had failed, a quick inspection of the car's filler cap revealed a strong smell of petrol odour emitting from the hatchbacks filler neck.
It was then that WrongFuelMan was contacted via telephone.
One of our emergency fuel drain units were deployed straight to the stricken cars roadside location.
On arrival over 50 litres of contaminated petrol and diesel was evaluated by our technician from the vehicles fuel tank and engine.
Fresh diesel was then added before purging and priming the fuel system of further contamination and air.
Once this process was complete the vehicle's engine started up once again on the first turn of the key.
Allowing the customer to continue safely with their journey as if the issue had never happened.
WrongFuelMan's mobile fuel retrieval services are the swiftest and safest way to reverse ANY wrong fuel scenario.
If you suffer the unfortunate yet common problem of a wrong fueling your vehicle.
KEEP CALM AND CALL WrongFuelMan.
07908525129