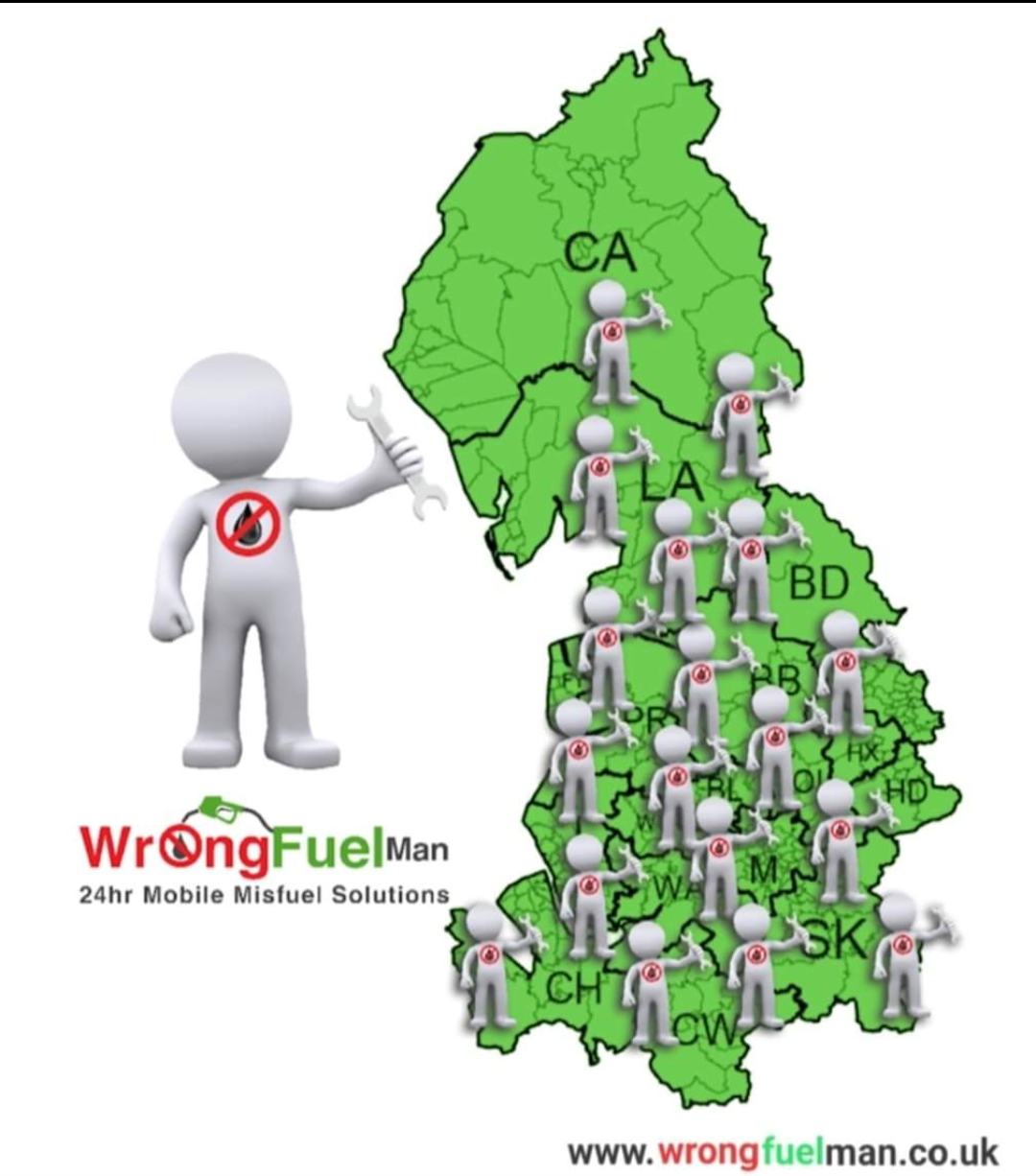 33

views

By wrongfuel-man
No.1 rapid response roadside fuel drain operator for Lancashire, Pendle and the Fylde.
We're on call and available for immediate emergency wrong fuel assistance, Around the clock, 24/7,365.
WrongFuelMan provides mobile misfuel solutions throughout the entire United Kingdom.
However, since our primary depot is situated in Lancashire just off junction 29 of the M6 motorway, triangulated between the M65 & M61 motorways, our fastest response times are guaranteed within the Northwest.
Within minutes of WrongFuelMan taking a call, one of our mobile fuel retrieval units will be heading to your vehicles location.
The swift and responsive approach of our  team is just one of the outstanding features that makes Wrong Fuel Man a market leader, with an average ETA  of just 38 minutes per call out annually.
We really do provide the quickest remedy to any fuel mishap within the roadside assistance sector.
If you suffer the unfortunate mistake of a misfuel, petrol in to diesel or diesel in petrol, don't hesitate to call WrongFuelMan.
Available now for immediate assistance.
CALL 07908525129