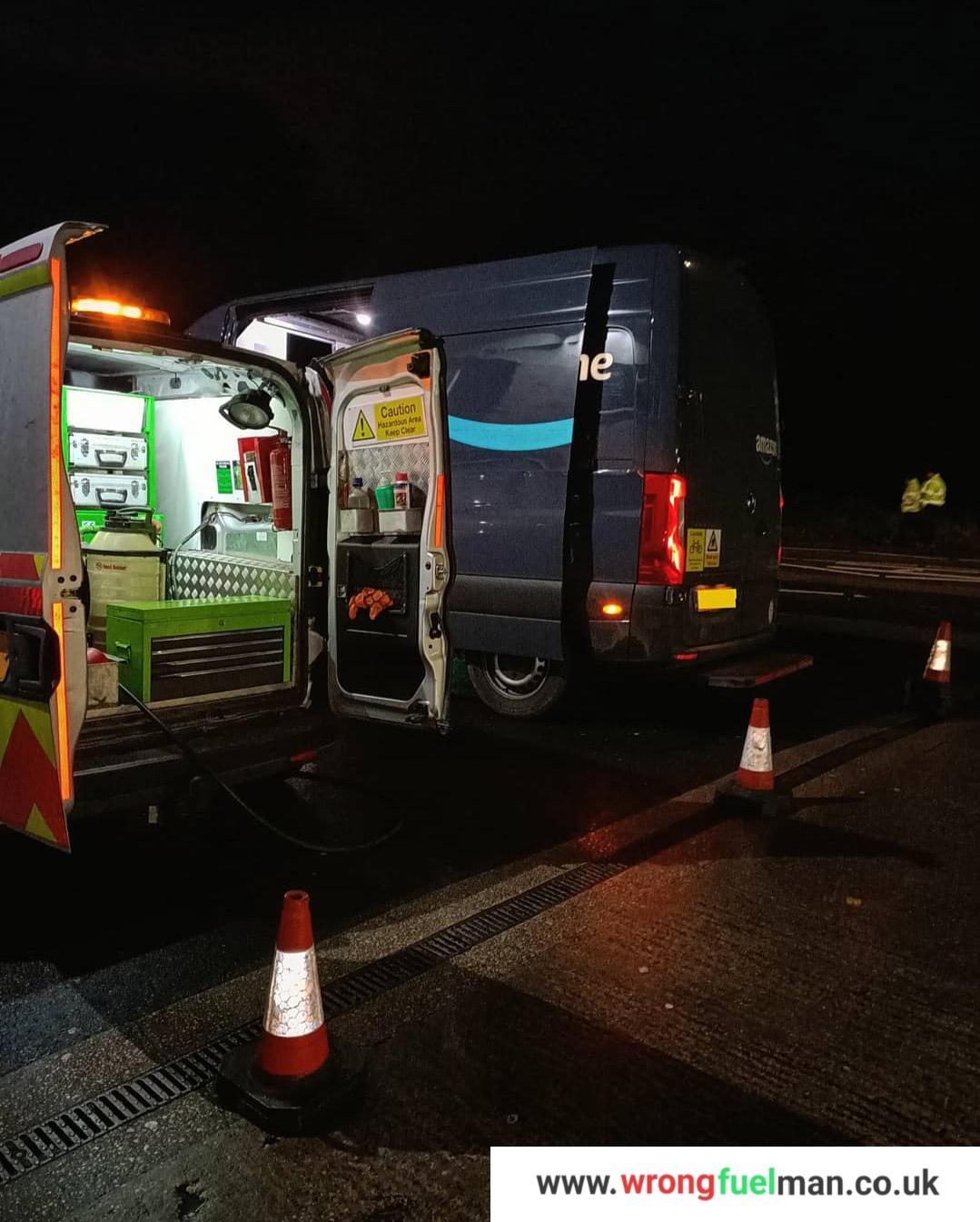 12
Feb, 20
12th February 2020
319

views

By wrongfuel-man
Another PRIME customer rescued last night by one our Wrong Fuel Man technicians.
This Amazon courier driver suffered the unfortunate yet common event of misfueling his Mercedes Sprinter delivery van mistakenly with Petrol instead of Diesel.
These vans have a large capacity 90 litre fuel tank.
So due to the majority of this contamination being petrol, it's of no surprise that the van ground to a halt roadside with engine failure shortly after the incident.
Luckily a passerby recommended WrongFuelMan's services to the stricken driver.
One of our mobile fuel retrieval units was on hand to help within 20 minutes of receiving the task.
WrongFuelMan's engineer had the entire tank drained, refueled and engine running once again to it's former glory in under an hour.
Amazon are famed for providing a prompt reliable service to it's Prime customers.
On this occasion it was Wrong Fuel Man who came up with the goods and delivered a swift service to save the day.
Another happy customer back safely on the road.
It's all part and parcel of the service Wrong Fuel Man provides 24/7 throughout the Northwest.
Leyland, Lancashire